Albert E.Turcotte, Jr., - EA, MST
Mission Statement:
To provide professional tax preparation for my clients with an exceptional customer service experience and satisfaction at a reasonable price. I will advise and discuss with you any questions you may have during the tax preparation process and determine that you the taxpayer pay the least amount of tax legally required.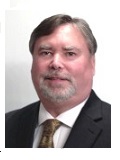 Al has been providing tax and business consulting services to individuals and various business entities over the last 35 years. Al has helped form 1040 individuals who itemize, multi-state tax filers, sole proprietors, partnerships, corporations, estates and trusts and various other legal entities with their tax planning, preparation and filing needs. Most of his clients are located in Northern Rhode Island including Woonsocket, Cumberland, Lincoln, Smithfield, Greenville, Nasonville, Harrisville, Pascoag, Chepachet and nearby Massachusetts communities of Blackstone, Bellingham, Franklin, Uxbridge, Mendon, Medway and Worcester. In addition, Al has previously held various senior level finance positions for private and publicly held corporations located in the New England area. His unique understanding of how various businesses operate and function has allowed him to communicate effectively with the tax and consulting clients that he services.
Al is an Enrolled Agent and holds a Master of Science degree in Taxation from Bryant University. As an Enrolled Agent, Al is authorized to represent all types of taxpayers before the Internal Revenue Service throughout the United States. Based on his various tax affiliations, Al is also required to complete a minimum of 30 hours of Continuing Professional Education during the calendar year with at least 2 hours of Ethics.
Al's professional tax affiliations include:
National Association of Enrolled Agents (NAEA)

Rhode Island Society of Enrolled Agents (RISEA)

State and Local Tax Group (SALT)

National Association of Tax Professionals (NATP)

Professionals in International Tax
Whether you live in Rhode Island, Massachusetts, Connecticut or far away, Al can meet with you by phone, Skype, or through e-mail correspondence. Files can be transmitted utilizing a secure portal on this web site. For those taxpayers located near my business office in North Smithfield, RI, I suggest meeting with you personally and an office appointment can be conveniently arranged. Map to my office.